Archived Pages from 20th Century!!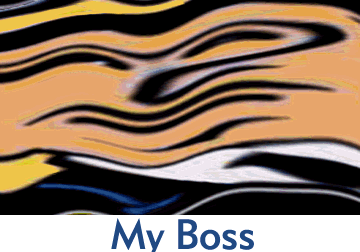 One thing is true.
Whether yesterday, today or tomorrow
at some point in your life you will say,
my boss is a "#!$#@!"
Overworked? Underpaid? Stressed out?
Had enough of the team, the mission, company values?
Caught up in downsizing, rightsizing, optimizing?
Read this week's lastest contributions of true stories, jokes and one liners about bad Bosses from working people around the world. (New Every Monday)
Maybe you have a story. Let's hear about it.
Submit your best stories, jokes, one liners and cartoons.
And maybe your boss will reach true notoriety and be voted into the Hall of Fame.
Need a new boss? Look at these helpful interviewing tips and some of the Internet's best job sites.
Want to be your own boss? Here's some entrepreneurial information.
Why did we build this web site? Read our inspiration.

---
My Boss
( A Humorous Section )
Vote -- This Week's Stories and Jokes - New Every Monday
Last Week's Winners

Submit Your Boss Stories and Jokes

Stories ... One Liners ... Cartoons

I Want A New Boss. . . .I Want To Be My Own Boss
( A Serious Section ). . . . . . . .( Another Serious Section )
Unemployment Data with a Twist
Layoff Scoreboard ... Statistics of Pain

---
We're looking for your feedback. Please send us your comments.
---


©1996 alotta.edu, Inc. All Rights Reserved Worldwide.