Archived Pages from 20th Century!!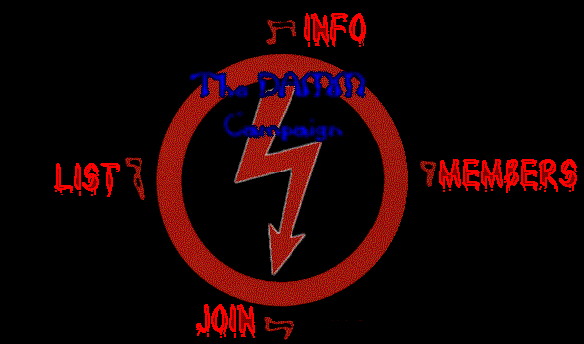 You have come to this section of my page to bash all Anti-Marilyn Manson
fucks. There are 2 simple ways of doing this.
#1, You may wish to mail the head fuck
Or option
#2, you can go to one of the fucks page at Anti-Marilyn Manson.
No let me tell you something about these worthless, pointless web-pages. At this perticular page,
there are links to Anti-Marilyn Manson, Anti-Pantera, and Anti-Rage Against The Machine (Which I really don't care about).
But the point still being, they are against music, that means they can't except anyone that is different.
Which in other words means, THEY SUCK AND MUST DIE!!!!!! THEY SHOULD HAVE READ THE WARNING AT THE BEGINING OF MY PAGE!!!
DON'T ENTER IF YOU SUCK AND DON'T LIKE MANSON!!!!!!!!!!!
Please Fill Out The Form Below To Join
Click here for a list of people on the DAMM campain
Anti-Marilyn Manson is NOT something you have to put up with!! Together, we can destroy
so called Web-Pages!!!!!!
Existing Members Click Here For Some More Information
To Join The Damm Campaign, Send Me MAIL With Your URL (You Don't Need To Have a Page), Your E-mail Address, And Your Name!
Sign The DAMM Campaign Guestbook
View The DAMM Campaign Guestbook
If You Wish To Join THE DAMM CAMPAIGN, Then Please Fill Out This Form And Send It In!