Archived Pages from 20th Century!!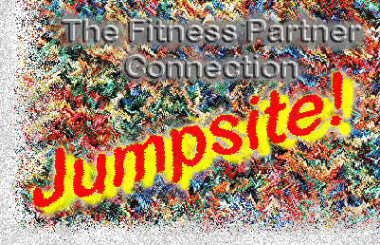 Welcome to the Jumpsite... your connection to everything
fitness, health and nutrition related on the Web!

The Jumpsite's mission is to provide fitness enthusiasts and professionals with a comprehensive resource to access the wide variety of fitness-related information on the Web. Feel free to submit your own fitness-related homepage and link us to your
webpage as well. Your suggestions and comments are always welcome.
Drop us a line and let us know how we're doing!

The Starting Blocks...
July 5, 1996 Update: 102 New Links!
The Fitness Library
Fitness, Training & Sports


General Health & Fitness Sites


General Sport Sites
Nutrition & Weight Management


Fitness & Health Professionals


Frequently Asked Questions (FAQ's)


Fitness Clubs & Gyms
Fitness On-The-Road


Associations & Organizations
Private & Government Institutions





Return to the Top of Page - Send us Comments & Suggestions
Feel free to Submit a Link
This site is best viewed with Netscape Navigator.
Download Netscape Now!


Website Designed by Primus
© 1995, 1996 The Fitness Partner Connection ™
Date Established: December 4, 1995 - Last Updated: July 5, 1996 The Fitness Partner Connection Fine Print