Archived Pages from 20th Century!!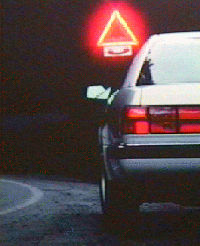 Westex Automotive Corporation
---
WESTEX Automotive Corporation is a company which distributes high quality automotive parts and supplies. We would like to introduce ourselves and our company to the Internet community by offering one of the first totally secure transactions. We have a 100% risk free offer, without having to worry about your credit card number being transmitted over the public network! We are testing the waters with one of our high quality automotive safety products, the Quick Safety Signals Warning Triangle . If this type of transaction works, you can look for more quality products here in the future.

The totally secure transaction works like this
Fill out the Order Form or call us direct at the number on the bottom of this page.
If you filled out the order form and it is between 9am and 5pm Monday through Friday Pacific Time, we will call you back within 15 minutes to verify your information. If it is outside of normal business hours, we will give you a call the next business day.
We will then ship you a Quick Safety Signal Warning Triangle at no charge.
If after 7 Days you like the product and wish to keep it. Send us a check or money order for $19.95. Shipping is included free!
If after 7 Days you are not satisfied with the Quick Safety Signal Warning Triangle, for any reason, simply return it.
We are very interested in hearing your Comments
Read some letters from Westex's satisfied customers.
---
Westex Automotive Inc.

US Toll Free Line (800) 228-5090

Phone +1 510-659-1700

Fax +1 510-490-7352

[email protected] (Westex Automotive Inc.)

40880 Encyclopedia Circle

Fremont, CA 94538
---
WESTEX Automotive is a sponsor of The Human Factor
Last updated 7/1/94 paul