Archived Pages from 20th Century!!
Quentin Tarantino Central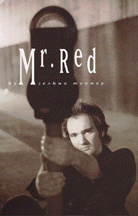 Image Gallery
---
Quentin Tarantino, director-extraordinaire.

---
Reservoir Dogs (1992).

---
True Romance (1993).
Natural Born Killers (1994).
---
Pulp Fiction (1994).

---
E.R.'s Motherhood (1.24, 1995).
Four Rooms (1995).
From Dusk 'Til Dawn (1995).
---
All of the images shown come from different sources. Those sources include the 1994 and 1995 issues of Entertainment Weekly, The Los Angeles Times, Movieline, Playboy, Premiere, and VOX, as well as the Pulp Fiction CD soundtrack liner notes and the screenplay (in book format). They were scanned by yours truly, and were subsequently modified in Adobe Photoshop, JPEGView, and GIFConverter.
If you use any of these images on your own WWW pages, please let me know, as I'm compiling a HTML list of links. And, of course, feedback is always welcome!
---
Text, images, and HTML & CGI programming by me, myself, and I.
All materials are EITHER
Copyright © by their respective owners OR ARE
Copyright © 1996 by Dystopian Visions.
So beware! >8)
---
Terry Farrell Image Gallery || Star Trek: The Original Series Central || Star Trek: The Next Generation Central || Star Trek: Deep Space Nine Central || Star Trek: Voyager Central || Star Wars Central || Indiana Jones Central || Autographs Central || Animation Sketches Central || Comics Sketches Central || John Woo Central || < Quentin Tarantino Central >
Check out Quentin Tarantino's Top Ten Favorite Films
Check out my list of Quentin Tarantino links
Return to My Image Galleries Page
Return to My Home Page