Archived Pages from 20th Century!!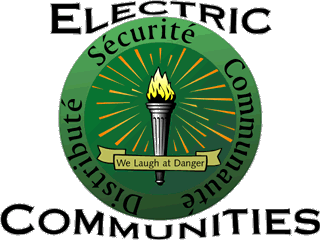 Social Engineering
Global Information Marketplace Technology
---
This page was last updated on October 1, 1996
---
Coming Soon: Electric Communities at Earth to Avatars in San Francisco, October 26-27, the first conference ever on Avatar Cyberspace and virtual worlds on the Internet.
---
Electric Communities is developing secure, scalable Internet-based social systems and virtual communities.
Electric Communities is also developing the technology need to create large-scale network-based social systems. Our first tool is E, a set of extensions which transform Java into an Internet programming language. Developer's Release 2.1 for Solaris, Windows NT, and Windows 95 is available.
The founders of Electric Communities developed the first graphic online community.
This is an exclusive collection of papers, all written by the folks at Electric Communities. Be sure not to miss Commerce and Society in Cyberspace.
The most marvellous thing about the web is the persistent hope of finding a link that will reveal something that is more interesting than what you're currently looking at.
These are the personal homepages of some of the people of Electric Communities.
---
The Eight Design Requirements
---
We also developed AMiX, the American Information Exchange, the first Information Marketplace. AMiX supported a model of commerce that went well beyond the simple payment methods which constrict the present state of "electronic commerce". The market-oriented designs that were demonstrated in AMiX are being updated in our new online social systems.
---
Electric Communities is growing! We're recruiting to fill a variety of new job openings.
---
Electric Communities
10101 North De Anza Blvd.
Cupertino, CA 95014

408.342.9500
408.777.9200 fax

[email protected]