Archived Pages from 20th Century!!
Welcome to...
Madness in My Soul - The Roxy Music and Bryan Ferry Homepage


A lot of the information from this page is from the excellent Avalon mailing list at [email protected].
Thanks to all the people who knowingly or unknowingly contributed to this page.
Click here to find out where the homepage's title came from.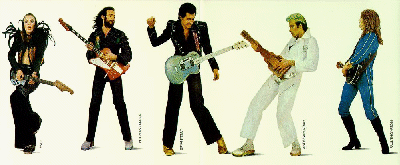 Glam!
---

Discographies
Here you will find album and video discographies for Roxy Music, Bryan Ferry and Phil Manzanera.

Band Pictures
Pictures of Roxy Music.
Interview with Bryan Ferry
This interview was conducted on August 2, 1994 by Modern Rock Live.
Interview with Phil Manzanera
This interview was conducted in June 1995 by Record Collector Magazine.

Review of the Bryan Ferry concert at New York's Beacon Theater, November 22 1994

Review of the Bryan Ferry concert in Sydney on February 25, 1995

Interview and Review of Mamouna


An article from The New York Times, November 17, 1994, describing the making of Mamouna.

Interview and Review of Mamouna
Another intreview and review of Mamouna, from ``Arena'' magazine, Sept/Oct 1994.
Digitized Songs in .au and .wav formats
The Avalon Mailing List
Information on the Roxy Music and Bryan Ferry mailing list maintained by Jason Greshes, and how to subscribe to it.

Brian Eno Homepage
---
This is the access of this page since June 26th, 1995.
Send comments to me

Back to my home page
Visit my Automobiles page

Bryan Chow,

[email protected]