Archived Pages from 20th Century!!


&copy 1996 Internet for Kids, Inc.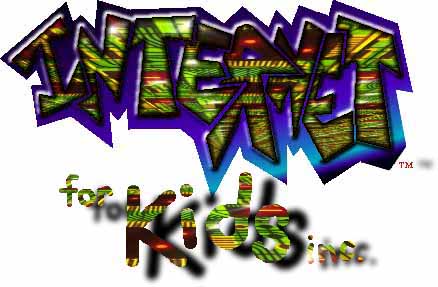 WELCOME ABOARD!
You are on a launch pad in cyberspace for young folks who want to get right into the fun and fantasy of the Internet without all the hassles.
Just click on anything that interests you. Start right now!
Come visit our new and improved web site
We have a book coming out!
Click here for more information and, soon, sample chapters from
INTERNET FOR KIDS @ BOOK.
NEW STUFF TO DO.
Name the Puppies
These puppies need names! Help us pick them by sending your choice to

[email protected]

.
Baby on the Internet!
Mom, dad, big brother or sister; get baby on the Internet! See below.
NOW FROM INTERNET FOR KIDS, INC......
Mouse Travel Tips
INTERNET HELP Tips for getting around the World Wide Web.
Our E-Pal program is being revised and improved. The old listings are now off-line for updating.
Get Baby on the Internet--No Kidding!
GO BABY
Special from Internet for Kids, Inc.
THE GATES OF NO RETURN: Write new episodes in a never-ending story.
LINKS TO INTERNET FUN
FOR 7 AND UNDER: Great stuff for younger kids.
FUN & GAMES: The best from the World Wide Web.
WHAT'S NEW IN SCIENCE? Hot web sites.
SCHOOL CROSSINGS: Things to show at school.
WHO BRINGS YOU THESE THINGS?
We do! Greetings from Dr. Victoria Williams, President, INTERNET FOR KIDS, Inc.
Have fun!
&copy 1996 Internet for Kids, Inc. <--last updated 10-28-96-->