Archived Pages from 20th Century!!
Babe Vote '97
Click Here To Vote!
Click Here To See The Results From 1996!
Picture Gallery (Not just Top 10)
---
NEW: Shania Twain


Votes Received: 0


---
Results for Week 8
---
#1: Sandra Bullock


Votes Received: 15


#2: Jenny McCarthy


Votes Received: 13


#3: Lea Thompson


Votes Received: 11


#4: Patricia Ford


Votes Received: 10


#T5: Heidi Mark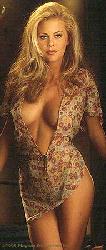 Votes Received: 9


#T5: Teri Hatcher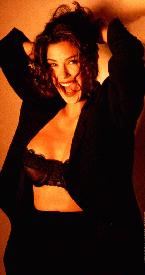 Votes Received: 9


#7: Alicia Silverstone


Votes Received: 8


#T8: Heather Stewart-Whyte


Votes Received: 7


#T8: Yasmine Bleeth


Votes Received: 7


#T8: Yasmeen Ghauri


Votes Received: 7




This page hosted by
Get your own Free Home Page
All pictures are property of their owners. All pictures were download from public sites, not FTP sites. There should be no problem with the copyright laws because I did not scan any of these pictures nor am I selling them for profit. The creators of the images put them on their page for download, so I have the right to download them and display them. Have you read the 1st Amendment of the U.S. Constitution lately? If you still have a problem, write me an E-Mail so I can fix it.
There is no nudity or pornographic material of any kind on this page. There never will be too.