Archived Pages from 20th Century!!
Reston Communications presents: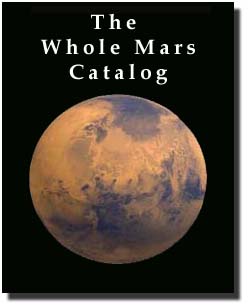 Contents
---
Last update: 18 October 1996
---
22 November 1996: Life in the Universe: What is the Message From Martian Fossils? A symposium sponsored by the Space Policy Institute of George Washington University's Elliott School of International Affairs, in cooperation with The Planetary Society and the National Space Society. Program and Registration Details.
---
---
Search The Astrobiology Web and the Whole Mars Catalog
---

Unless otherwise specified, all formatting, imagery, link collections, Java or cgi scripting, or HTML coding contained within the Whole Mars Catalog® website is wholly ©copyright 1996 Reston Communications® All Rights Reserved