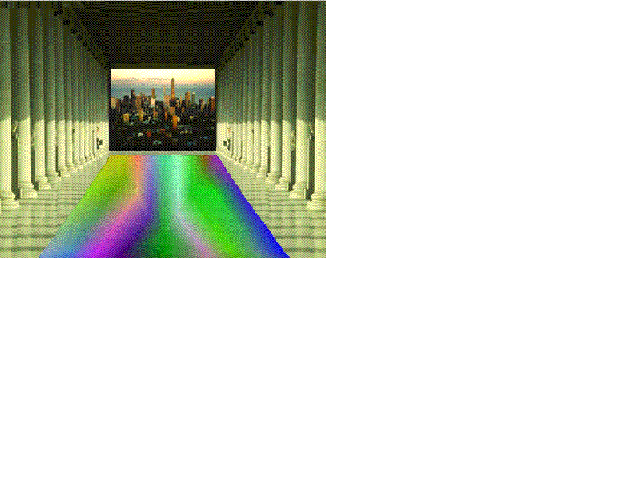 Stay Tuned for our & Engine
Please pardon our STARDUST...We're in the middle of a PARADIGM SHIFT! Please continue to stop by periodically as our ANGEL HELPERS will be updating almost daily.
LEAVE YOUR COSMIC FOOTPRINT HERE
WELCOME TO COSMIC CONNECTIONS which is a vision that was birthed in December 1994, for a massive linking up of METAPHYSICAL people globally. The goal is to facilitate greater INTERACTION and COMMUNICATION whereby we can affirm, share and merge our experiences. Many people are experiencing "altered realities" such as with angels, near-death experiences, out-of-body experiences (OOBE), UFO's, Merkabahs, E.T.'s, Crop Circles, and other awakenings which initiate us into spiritual experiences such as heightened ESP, intuition, mystical experiences and a wide range of exceptional experiences which alter our "normal" daily reality.
Through Cosmic Connections, we can now open up and talk directly with like minded souls and become a "global" family sharing from the heart in a unique and special way. It's our intention to connect in a way that has never been done before so easily and effortlessly. This Web site provides a universal gateway for awareness in an arena that is growing like never before. SHIFT HAPPENS and we are shapeshifting and accelerating rapidly into new dimensions in consciousness. So fasten your seatbelts, hang onto your chakras... Toto, we're not in Kansas anymore! The Road Less Traveled isn't less traveled these days so let's enjoy the journey through Cosmic Connections. NOW YOU'VE MADE THE CONNECTION!!
Your global connection to new age books, audio cassettes, videos, artwork, jewelry, and a variety of meta physical products and services from some VERY OUT-OF-TOWN GALLERIES IN THE GALAXY


So many people have had experiences that they didn't feel comfortablesharing with others for fear of rejection or being considered "weird".Through Cosmic Connections it's now possible to CONNECT with kindred spirits. Have you had an extraordinary experience lately? Or would you like to hear and share metaphysical topics such as Angels, Near Death (OOBE) experiences, UFO's andCrop Circles? Click here to hear magical experiences and meet new metaphysical friends.
Center for Crop Circle Studies, U.S. Network (AZ) SIGNATURES OF SOUND AND LIGHT
THE GIFT, The Crop Circles Desiphered
I believe crop circles are the biggest mystery on our planet today. Theybecame a passion in my life while researching my Master's Thesis for "SacredSites, Art & Architecture" in Transpersonal Psychology (1992) and the wholephenomenon really "tripped my triggers" and ignited me to further exploration. In the summer of 1993, we traveled to England for first-hand research, which was life changing (80% of the glyphs occur in Britain). The formations are undoubtly galactic callingcards with geometric, astrological and biological (genetic) encodings whichare an important part of the "shift" and our rapidly-expanding evolutionaryprocess.
Fascinating encounters of the third kind!! (fourth and fifth too!!)
TOM KENYON, M.A. FOUNDER & DIRECTOR OF ACCOUSTIC BRAIN RESEARCH SACRED GEOMETRY & THE EVOLUTION OF CONSCIOUSNESS
Sound and healing, increased brain performance, and acceleration of consciousness. Tom Kenyon is the author of the acclaimed book BRAIN STATES.Tom offers a variety of programs and workshops designed to increase brain performance, heightened creativity and intelligence and rapidly accellerate the evolution ofconsciousness.
You are visitor number 36 today
You are visitor number 10456 since Sunday, May 26, 1996 22:11:16
Many thanks to Rob Mayer. For without his major thoughts and contributions this site would not have been possible. Rob runs an Internet service in San Juan Capistrano, California. E-mail for information about signing up for Internet services in that area (South Orange County).