Archived Pages from 20th Century!!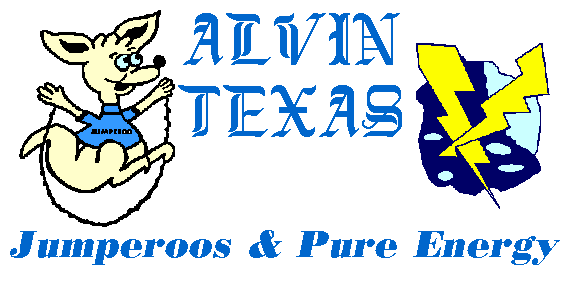 ---
Coaches:
Helen Sealey
Edgar Dohmann: [email protected]


---
Our Mission
The Alvin Jumperoos organization is a non-profit amateur athletic organization consisting of student jumpers, parent volunteers, and the directors. The goal of the organization is to teach and develop jump rope skills, encourage scholastic ability, promote teamwork, and build self-confidence.
We offer quality instruction, ropes, and opportunities to perform, attend workshops, attend training camps, and participate in competition.
Membership is open to all students in the Alvin Independent School District (AISD). Membership is also extended to interested students outside the AISD on a space-available basis.
---
About Our Program
This site is currently under construction and the following information about our program will be added soon. Please come back to visit us again.
---
| Meet Coach Edgar | Visit Our Sponsor | Visit the USAJRF | Top of This Page |
This site is https://www.ortech-engr.com/jumprope/Jumperoos.html and is provided courtesy of Ortech Engineering Inc.
Send inquiries, comments, or suggestions to [email protected].

Page Stats: 2516 Visitors -- Last Modified on: 14-Jul-96 @ 11:30 PM -- Thanks for visiting from: 194.30.208.65.
Copyright © 1995 by the Alvin Jumperoos. All rights reserved.
The Jumperoo and Pure Energy logos are trademarks of the Alvin Jumperoos Rope Skipping Organization