The De Niro Museum
When the man becomes beautiful...
Movieworld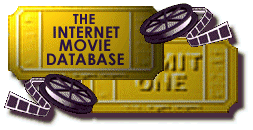 Personal quotes
"It's important not to indicate. People don't try to show their feelings, they try to hide them."
"I don't like to watch my own movies - I fall asleep in my own movies."

Robert De Niro, born in 17 August 1945, is the son of a Greenwich Village abstract expressionist, Robert De Niro' Snr. His nickname was Bobby Milk (childhood, due to his pallor). He trained with Lee Strasberg and worked off-Broadway until he became a big star in the late sixties.
Probably, he is the leading actor of his generation. After Copolla's Godfather II and Scorsese's Taxi Driver, he became the star of seventies. Before he earned the critical attention, he starred in "Bang the Drum Slowly", Scorsese's "Mean Street". In the "Mean Street", he was a psychotic gangster with Harvey Keitel.
His most impressive thing is the ability of acting any type of person from different time, and different genre. A saxophone player in New York New York, a brave soldier in the Vietnam war in "Deer Hunter", Jake La Motta (Boxer) in "Raging Bull", a priest in "True Confessions", a comedian in "The King of Comedy", a future plumber in "Brazil", a former violent christian follower in the "Mission", Al Capone in "Untouchables", an ex-cop in "Midnight Run", A gangster, "Goodfellas", a psychotic patient in "Awakenings", a psychotic man in "Cape Fear", a fire detective in "Backdraft", a bad-temper husband in "This boy's life", an unconfident cop in "Mad Dog and Glory", a local bus driver in "Bronx Tale", a casino owner in "Casino", and a
perfect thief in "Heat" are showing his versatile talents.
Movie Credits
                                         1.Kundun (1997) 
           2.Affirmative Action (1996) 
           3.Fan, The (1996) 
           4.Marvin's Room (1996) 
           5.Sleepers (1996) 
           6.Casino (1995) .... Sam 'Ace' Rothstein 
           7.Cent et une nuits, Les (1995) .... Actor for a Day 
              ... aka Hundred and One Nights, A (1995) 
           8.Heat (1995) .... Neil McCauley 
           9.Mary Shelley's Frankenstein (1994) .... The Creature 
         10.Bronx Tale, A (1993) .... Lorenzo 
         11.Mad Dog and Glory (1993) .... Wayne Dobie 
         12.This Boy's Life (1993) .... Dwight Hansen 
         13.Mistress (1992) .... Evan Wright 
         14.Night and the City (1992) .... Harry Fabian 
         15.Backdraft (1991) .... Donald Rimgale 
         16.Cape Fear (1991) (AAN) (GGN) .... Max Cady 
         17.Guilty by Suspicion (1991) .... David Merrill 
         18.Awakenings (1990) (AAN) .... Leonard Lowe 
         19.GoodFellas (1990) .... James Conway 
         20.Stanley & Iris (1990) .... Stanley Cox 
         21.Jacknife (1989) .... Megs 
         22.We're No Angels (1989) .... Ned 
         23.Midnight Run (1988) (C:GGN) .... Jack Walsh 
         24.Angel Heart (1987) .... Louis Cyphre 
         25.Dear America: Letters Home from Vietnam (1987) (TV) 
              ... aka Dear America (1987) (TV) 
         26.Untouchables, The (1987) .... Al Capone 
         27.Mission, The (1986) .... Mendoza 
         28.Brazil (1985) .... Harry Tuttle 
         29.Falling in Love (1984) .... Frank Raftis 
         30.Once Upon a Time in America (1984) .... Noodles 
         31.King of Comedy, The (1983) .... Rupert Pupkin 
         32.True Confessions (1981) .... Des Spellacy 
         33.Raging Bull (1980) (AA) (GG) .... Jake La Motta 
         34.Deer Hunter, The (1978) (AAN) (GGN) .... Michael 
         35.1900 (1977) .... Alfredo Berlinghieri 
              ... aka Novecento (1977) 
         36.New York, New York (1977) (C:GGN) .... Jimmy Doyle 
         37.Last Tycoon, The (1976) .... Monroe Stahr 
         38.Taxi Driver (1976) (AAN) (GGN) .... Travis Bickle 
         39.Godfather: Part II, The (1974) (S:AA) .... Vito Corleone 
         40.Bang the Drum Slowly (1973) .... Bruce 
         41.Mean Streets (1973) .... Johnny Boy 
         42.Born to Win (1971) .... Danny 
              ... aka Addict (1971) 
         43.Gang That Couldn't Shoot Straight, The (1971) .... Mario 
         44.Jennifer on My Mind (1971) .... Gypsy cab driver 
         45.Bloody Mama (1970) .... Lloyd Barker 
         46.Hi, Mom! (1970) .... John Rubin 
         47.Sam's Song (1969) 
              ... aka Line of Fire (1969) 
              ... aka Swap, The (1969) 
         48.Wedding Party, The (1969) 
         49.Greetings (1968) 


Interesting Sites:
De Niro vs. Pacino
Robert De Niro's TV Schedule this month compiled by TVnow
Keital or De Niro?
Dude: Robert De Niro
Biography
Filmography
De Niro, who he is?
Go Back to my Homepage