Archived Pages from 20th Century!!
COMING SOON!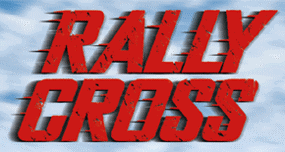 Rally CrossTM from Sony Computer Entertainment America



AVAILABLE ONLY ON THE PLAYSTATION GAME CONSOLE.

Features:
6 Challenging Courses - Race each course forward or backwards - The real elements like snow, ice, sand, streams, mud jumps, dirt, and gravel test your driving skills.
Intense Terrain - Prepare yourself to drive on sand, gravel, asphalt, dirt, mud, snow and ice to test your driving skills.
Unbelievable polygon-based graphics exhibit the ultimate in realism for off road racing.
20 Rally vehicles - Cars and Trucks with 4 wheel independent suspension - each with different traction, speed, handling & acceleration.
Rally style racing - Power slides, force cars off the road, end over end crashes, roll your car, crash into other cars-all collisions damage your vehicle.
Incredible control allows you to skid out on ice, rip through mud, acclerate on asphalt, and catch serious air whenever possible.
Real world effects include denting, dust clouds, splashes and much more!
4 intense competitors who will do anything to win.
Automatic transmission control for the beginner and 5 speed manual for the more experienced driver.
Play modes include practice, time trial, head to head and championship.
3 Difficulty Levels - Novice, Junior and Pro.
CD quality sound recreates ultra realistic rally racing environment.
4 dynamic driving perspectives.
Race with 4 players- Quad split screen racing allows up to four players to race at once!
---


RELEASE DATE: January 1997
RATING: FOR INFORMATION ON PRODUCT RATING, PLEASE CALL 1-800-771-3772



---