Archived Pages from 20th Century!!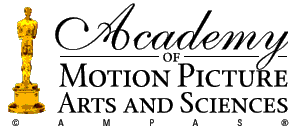 ---
Welcome to the website of the Academy of Motion Picture Arts and Sciences. Several kinds of information are available here about the Academy, the Academy Awards, and the other programs and activities of the Academy and its affiliated organization, the Academy Foundation.
---
---
For films released in 1995
---
Find out about the various programs, publications, educational and historical activities, Nicholl Screenwriting Fellowships, the Student Academy Awards and the Center for Motion Picture Studies.

---
---
Credits
---
©A.M.P.A.S.®
Academy of Motion Picture Arts and Sciences
8949 Wilshire Boulevard * Beverly Hills, California 90211-1972 * (310) 247-3000


Please note: "Oscar ®", "Academy Awards ®", and the Oscar ® statuette are registered trademarks and service marks of the Academy of Motion Picture Arts and Sciences ("A.M.P.A.S."). The Oscar ® statuette is also its copyrighted property. No use of "Oscar ®," "Academy Awards ®," "A.M.P.A.S.," or the ©Oscar ® statuette may be made except with the express written permission of the Academy. © AMPAS 1995. Provided for personal, noncommercial use without right of reproduction.
All rights reserved. ©
---