Archived Pages from 20th Century!!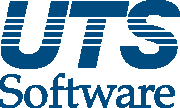 Welcome to UTS!
---
Universal Technical Systems, Inc. (UTS) is the developer of the TK Solver mathematical modeling and problem solving software program. TK is available for most computing platforms, including DOS, Windows, Macintosh, Unix, or VMS. There is also a version available for HP Palmtops. UTS also offers a family of TK-based applications for engineering and finance. We also specialize in providing an extensive line of software for the design and analysis of gears. In addition to these commercially available programs, UTS offers a variety of technical programming and consulting services.
We are pleased to provide you with on-line information to help you learn more about us, our products, and our services. We hope you visit us often.
TK Solver Release 3 for Windows is now shipping! Phone 800-435-7887 to order. Upgrades are $99. New licenses $299. Network licenses start at $499 per user. Site licenses $1,950. Educational pricing is also available.

---
TK Solver. Smarter. Faster. Better.
---
Click here to sign our Guest Book.
---
Click here for links to other sites on the web.
Usage of the UTS WWW server is kept track of through
usage statistics.
For More Information
For more information about Universal Technical Systems and its products and services, please send e-mail to

[email protected]

, or telephone at 800-435-7887 or 815-963-2220, or FAX to 815-963-8884. If you have any problems or comments concerning our WWW service, please send e-mail to

[email protected]

. This page, and all contents, are Copyright (C) 1995, 1996 by Universal Technical Systems, Inc., Rockford, Illinois, USA.