Archived Pages from 20th Century!!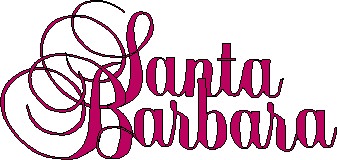 Welcome to the Santa Barbara home page! The Emmy-winning soap opera, which aired in the United States from July 30, 1984 until January 15, 1993, is still airing around the world and has made many new fans because of the unconventional manner in which the writers and actors look at their world. Whether it was having a leading lady killed by a "C" sign, a rape victim criticizing the way rape is portrayed in the soaps, or a classic meeting with "God," who was portrayed by a network executive, the California Clan always kept its fans intrigued, and waiting for the next show.
Click here for the Santa Barbara theme song! (1.6 MB)
---
Comments and submissions to
[email protected]
These pages originally created by Jean Reese.
Last modified Sep. 20, 1996.
News about this page
You are visitor number