Archived Pages from 20th Century!!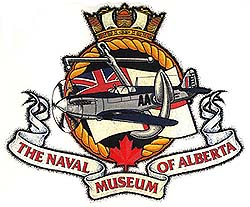 ---
The museum is officially dedicated to the memory of:
Lt. Robert Hampton Gray, VC, DSC, RCNVR
---
A fantastic collection of naval artifacts including three RCN fighter aircraft which flew on the decks of HMCS Warrior, Magnificent and Bonaventure. The aircraft are a Supermarine Seafire Mk. XV (naval version of the famous Spitfire), a Hawker Sea Fury Mk. II (the worlds fastest piston-engined fighter which successfully destroyed Soviet built MIG jets in combat during the Korean War) and a McDonnell Banshee F2H-3 jet fighter.
---
Please sign our Guest Book.
---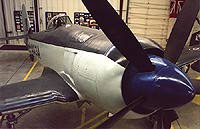 ---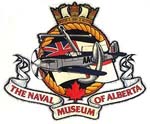 The Naval Museum of Alberta
1820 24 Street S.W.
Calgary, Alberta Canada T2T-0G6
Phone: (403) 242-0002
E-mail: [email protected]
Programming Consultant: Brent Munro
Technical Services by: Lexicom Limited.
Copyright © 1996 The Naval Museum of Alberta